Chain Coupling No.
Chain No.
Bore Dia
Dimension
Inertia
Approx Weight
Casing
Min
Max
L
I
S
d1
d2
C
×10-3
Dimension
Approx Weight
A
B
mm
mm
mm
mm
mm
mm
mm
mm
kgf·m2
kg
mm
mm
kg
3012
06B-2X12
12
16
64.8
29.8
5.2
25
45
10.2
0.233
0.4
69
63
0.3
4012
40-2X12
12
22
79.4
36.0
7.4
35
61
14.4
1.571
0.8
77
72
0.3
4014
40-2X14
12
28
79.4
36.0
7.4
43
69
14.4
1.924
1.1
84
75
0.4
4016
40-2X16
14
32
87.4
40.0
7.4
50
77
14.4
3.285
1.4
92
75
0.4
5014
50-2X14
16
35
99.7
45.0
9.7
53
86
18.1
6.571
2.2
101
85
0.5
5016
50-2X16
16
40
99.7
45.0
9.7
60
96
18.1
9.720
2.7
111
85
0.6
5018
50-2X18
16
45
99.7
45.0
9.7
70
106
18.1
15.420
3.8
122
85
0.8
6018
60-2X18
20
56
123.5
56.0
11.5
85
128
22.8
40.210
6.2
142
106
1.2
6571
60-2X20
20
60
123.5
56.0
11.5
98
140
22.8
62.870
7.8
158
105
1.6
6571
60-2X22
20
71
123.5
56.0
11.5
110
152
22.8
93.450
10.4
168
117
1.8
8018
80-2X18
20
80
141.2
63.0
15.2
110
170
29.3
142.030
12.7
190
129
2.5
8571
80-2X20
20
90
145.2
65.0
15.2
120
186
29.3
204.900
16.0
210
137
2.9
8571
80-2X22
20
100
157.2
71.0
15.2
140
202
29.3
341.170
20.2
226
137
3.6
1571
100-2X20
25
110
178.8
80.0
18.8
160
233
35.8
646.290
33.0
281
153
4.6
12018
120-2X18
35
125
202.7
90.0
22.7
170
256
45.4
1075.710
47.0
307
181
6.2
12571
120-2X22
35
140
222.7
100.0
22.7
210
304
45.4
2454.500
72.0
357
181
8.0
Chain Couplings
The chain coupling is composed of a duplex roller chain and a pair of coupling sprockets. The function of connection and detachment is done by the joint of the chain. It has the characteristic of being compact and powerful, excellent durability, safe and smart, simple installation and easy alignment. The chain coupling is suitable for a wide range of coupling applications.
Parameters of Chain Couplings
What Are Chain Couplings?
Chain couplings are mechanical devices for connecting 2 shafts. They consist of 2 rows of roller chains with sprockets that engage them. The shafts are then cranked to move the coupling. Chain couplings are available in a range of sizes and torque capacities.
Chain couplings are all steel and compact for space-constrained applications. They transmit high torques and offer positive power transmission. Unlike conventional couplings, chain couplings require less space and are easily installed and dismantled. They also provide a balanced unit operation, which is essential for high torques. Chain couplings are typically used in low-speed, high torque applications. They also offer a high degree of flexibility and allow for misalignment of up to 2 degrees between the shafts.
Advantages of a Chain Coupling
A chain coupling is a type of transmission system that uses a single common chain, meshing with 2 parallel sprockets to transfer power from 1 shaft to the other. A chain coupling comes in various varieties, including roller chain coupling, toothed chain coupling, and nylon chain coupling. The benefits of a chain coupling include its simplicity, reliability, and low installation accuracy. A chain coupling is a common option for shafting transmission applications, especially in low-speed, high-torque applications.
One of the most important advantages of chain couplings is their high-torque capability. Because they are made of 2 flanges linked by a duplex roller chain, they are ideal for high-torque applications. They can accommodate up to 2 degrees of misalignment, which makes them a common choice for applications that require high torque. Another advantage of chain couplings is their ease of installation and low-maintenance requirements.
Besides being easy to assemble, a chain coupling also keeps the 2 shafts perfectly aligned. It also minimizes shock and vibrations during power transmission. It should also have a low-profile design and be easy to fit between 2 shafts. And, of course, it should be CZPT to transmit power from 1 shaft to the other. These features are essential for high-speed applications.
How to Install a Roller Chain Coupling?
Ever-power chain couplings feature a unique single-pin design that greatly simplifies the installation process. Simply follow these simple steps.
Install the oil seal on each hub
Adjust the alignment of the shaft and coupling assembly
Adjust the distance between the sprocket faces
Thoroughly lubricate the coupling chain
Install the chain to the coupling using the single pin coupling ring
Firmly close and secure the coupling cover (optional, depending on operating conditions)
The chain coupling installation process is simpler and faster than conventional rigid couplings.
Additional information
Standard Length Splined Shafts
Standard Length Splined Shafts are made from Mild Steel and are perfect for most repair jobs, custom machinery building, and many other applications. All stock splined shafts are 2-3/4 inches in length, and full splines are available in any length, with additional materials and working lengths available upon request and quotation. CZPT Manufacturing Company is proud to offer these standard length shafts.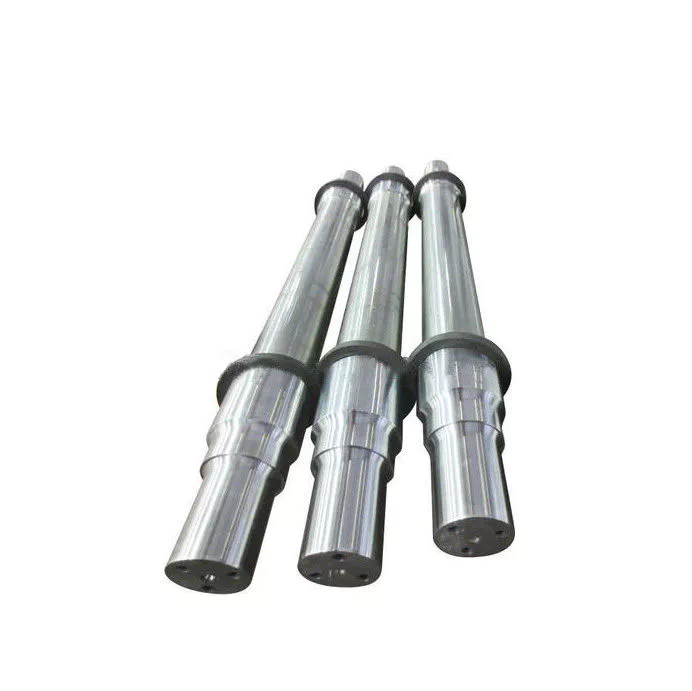 Disc brake mounting interfaces that are splined
There are 2 common disc brake mounting interfaces, splined and center lock. Disc brakes with splined interfaces are more common. They are usually easier to install. The center lock system requires a tool to remove the locking ring on the disc hub. Six-bolt rotors are easier to install and require only 6 bolts. The center lock system is commonly used with performance road bikes.
Post mount disc brakes require a post mount adapter, while flat mount disc brakes do not. Post mount adapters are more common and are used for carbon mountain bikes, while flat mount interfaces are becoming the norm on road and gravel bikes. All disc brake adapters are adjustable for rotor size, though. Road bikes usually use 160mm rotors while mountain bikes use rotors that are 180mm or 200mm.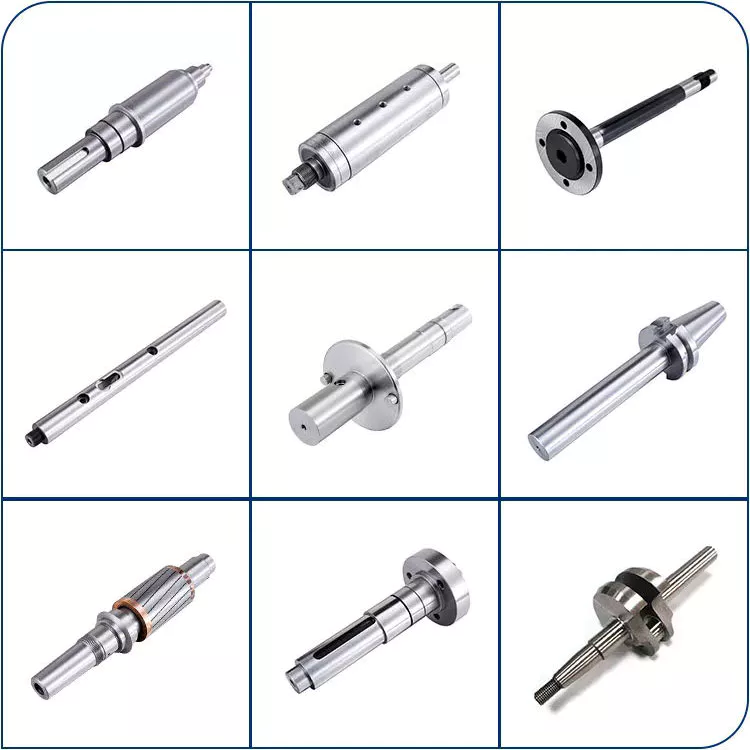 Disc brake mounting interfaces that are helical splined
A helical splined disc brake mounting interface is designed with a splined connection between the hub and brake disc. This splined connection allows for a relatively large amount of radial and rotational displacement between the disc and hub. A loosely splined interface can cause a rattling noise due to the movement of the disc in relation to the hub.
The splines on the brake disc and hub are connected via an air gap. The air gap helps reduce heat conduction from the brake disc to the hub. The present invention addresses problems of noise, heat, and retraction of brake discs at the release of the brake. It also addresses issues with skewing and dragging. If you're unsure whether this type of mounting interface is right for you, consult your mechanic.
Disc brake mounting interfaces that are helix-splined may be used in conjunction with other components of a wheel. They are particularly useful in disc brake mounting interfaces for hub-to-hub assemblies. The spacer elements, which are preferably located circumferentially, provide substantially the same function no matter how the brake disc rotates. Preferably, 3 spacer elements are located around the brake disc. Each of these spacer elements has equal clearance between the splines of the brake disc and the hub.
Spacer elements 6 include a helical spring portion 6.1 and extensions in tangential directions that terminate in hooks 6.4. These hooks abut against the brake disc 1 in both directions. The helical spring portion 5.1 and 6.1 have stiffness enough to absorb radial impacts. The spacer elements are arranged around the circumference of the intermeshing zone.
A helical splined disc mount includes a stabilizing element formed as a helical spring. The helical spring extends to the disc's splines and teeth. The ends of the extension extend in opposite directions, while brackets at each end engage with the disc's splines and teeth. This stabilizing element is positioned axially over the disc's width.
Helical splined disc brake mounting interfaces are popular in bicycles and road bicycles. They're a reliable, durable way to mount your brakes. Splines are widely used in aerospace, and have a higher fatigue life and reliability. The interfaces between the splined disc brake and BB spindle are made from aluminum and acetate.
As the splined hub mounts the disc in a helical fashion, the spring wire and disc 2 will be positioned in close contact. As the spring wire contacts the disc, it creates friction forces that are evenly distributed throughout the disc. This allows for a wide range of axial motion. Disc brake mounting interfaces that are helical splined have higher strength and stiffness than their counterparts.
Disc brake mounting interfaces that are helically splined can have a wide range of splined surfaces. The splined surfaces are the most common type of disc brake mounting interfaces. They are typically made of stainless steel or aluminum and can be used for a variety of applications. However, a splined disc mount will not support a disc with an oversized brake caliper.